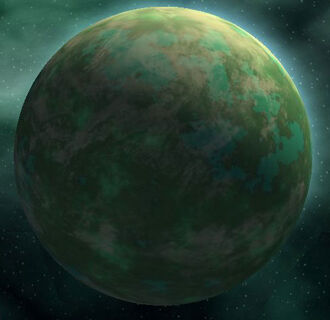 Caros2 ist ein Stark tropischer Planet, welcher am Rand des Fistora Nebels liegt und einer der am stärksten umkämpften Planeten überhaupt ist. Auf Caros2 wurden bereits 9 Tempel und 43
Artefakte
der
Vergessenen
gefunden. Jedoch ist Caros2 sehr gefährlich, denn es gibt viele Monster, welche man lieber nicht wecken möchte. Immer wieder verschwinden Legionen spurlos wodurch es 13 stark gesicherte Stationen gibt. Er ist auch immer wieder ein Treffpunkt für Abendteurer und Schatzsucher.
Wir müssen sie da rausholen, egal was es kostet!
Die Letzten Worte von Captain Goladis 13546 n.AC : Er und seine 200 Mann wurden nie wieder gesehen
Ad blocker interference detected!
Wikia is a free-to-use site that makes money from advertising. We have a modified experience for viewers using ad blockers

Wikia is not accessible if you've made further modifications. Remove the custom ad blocker rule(s) and the page will load as expected.